The Band
Magda Giannikou: Piano, accordion & vocals
Mika Mimura: Vibes, marimba, glockenspiel, xylophones & vocals
Marcelo Woloski: Percussion & vocals
Keita Ogawa: Percussion & vocals
James Shipp: Percussion & vocals
Ignacio Hernandez: Guitar & vocals
Petros Klampanis: Upright bass & vocals
Haggai Cohen-Milo: Upright Bass
Bareket: Upright bass
Andres Rotmistrovsky: Electric bass
Michael League: Acoustic guitar & vocals
Bobby Lanzetti: Electric guitar
Jordan Perlson: Drums
Chris Bullock: Tenor saxophone, flute, clarinet & vocals
Mike Maher: Flugelhorn, trumpet & vocals
Juan Andres Ospina: Piano & vocals
Justin Stanton: Keys
Banda Magda
Bio
Founded by Greek-born singer, film scorer, and composer Magda Giannikou, Banda Magda moves from samba to French chanson, from Greek folk tunes to Colombian cumbia and Afro-Peruvian lando. Their songs capture the best of mid-century pop ballads and cinematic arranging, drawing on the band's global background and unchained musicality. Trained in film scoring at Berklee, Giannikou's film music finesse has won her awards and caught the attention of everyone from Kronos Quartet to Louie CK (she sang a duet with CK for the comedian's TV show).
Live, Banda Magda bursts with humor and quirky sensibility, powered by an unflagging energy. This group of close musical friends turn Giannikou's songs into engaging romps that have won them a spot with Carnegie Hall Musical Explorers Series, as well as performances at discerning venues and festivals such as Webster Hall, Irving Plaza, The Kennedy Center, The Jefferson Center, Celebrate Brooklyn, Jazz al Parque, St. Moritz Festival Da Jazz, and the Chicago World Music Festival.
After the success of their brilliantly colorful albums, "Amour, t'es là?" (Top 10 Billboard World Music Charts, NPR's All Songs Considered, First Listen, NPR's 10 favorite World Music Albums 2013), and "Yerakina" (co-produced by GRAMMY Award-winners Michael League and Fab Dupont), the Banda is in pre-production of their 3rd opus, the vibrant, Technicolor "Tigre" to be released in early 2016.
.
September 23, 2014
Yerakina
(2014)
Buzzardly Love: Banda Magda's Devotion to Technicolor Folk Songs and Midcentury Classics Booms and Sings on Yerakina
A beautiful bird, bangles jingling, falls down a well. It's her friends who help her out. That's the tale behind the Greek folk song "Yerakina," and the spirit that animates New York's Banda Magda.
This spirit thrums on the big, vivid band's latest album. The perfect complement to 2013's Amour, t'es là? (named one of the year's best world music albums by NPR), Yerakina vibrates with the same bright, bold strokes. Now, instead of charismatic bandleader/composer Magda Giannikou's wild and wildly romantic originals, the Banda had turned to traditional and classic tunes. They are tales of love and devotion as strong as the bonds that bind the band's diverse players.
"I wanted this album to be about the band," Giannikou reflects. "I wanted my bandmates and collaborators have more freedom and initiative in the creative process. The album sprang from our friendship and love, and you can really feel that in the songs."
The camaraderie echoes in the music, as diverse rhythms and melodies from different corners of the globe cross-pollinate, giving chansons Afro-Peruvian sway or Greek folk tunes with a mad dash of Northeastern Brazilian beats. Traditional Greek rockers ("Trata", "Yerakina"), gentle but driving ballads ("El Pescador", "Petite Fleur"), samba and baião numbers incorporate everything from kitchen ware to hammered dulcimer, from full and rich horn arrangements to shimmering vibraphone, in wonderfully seamless, addictive songs.
"In many ways, Yerakina has nothing to do with music," smiles Giannikou. "It's about one hand holding the other, climbing up that deep, dark well, together, towards the sunlight."
8 Cucurrucucu Paloma
4:49
.
June 25, 2013
Amour, T'es La?
(2013)
Romance in the Sound Cinema: Banda Magda's Sunny, Dreamy, Globally Inflected Debut Poses the Eternal Question, Amour, t'es là?
Throwing caution to the wind, she jotted down a flurry of words in French. A simple, playful gesture, it eventually yielded song after cheeky, beautifully crafted song, sunny vignettes that harkened back to the golden age of Brazilian bossa, the best of cinematic arranging, and the lush chic of vintage French pop.
Sparkling with mirror-ball iridescence, Banda Magda's debut Amour, t'es là? (release: July 12th, 2013) gleams in the brightest possible palette. Its songs wink and smile with Technicolor forests and dapper love interests in tiger masks, with an entire sun-drenched world, all artfully arranged with real finesse. Led by a New York-based, Greek-born singer and composer Magda Giannikou, the band may move from samba to jazz manouche, from Greek dance rhythms to forro, playing everything from marimba to pots and pans to get just the right shade of sound.
Banda Magda bursts with humor and quirky sensibility, and unites an Esquivel-loving vibes player from Japan (Mika Mimura); an Argentinean jazz guitarist (Ignacio Hernandez), a Nagasaki-born percussionist with contemporary classical cred (Keita Ogawa); a hand drummer with every South American rhythm at his fingertips (Marcelo Woloski); a rock-solid Greek multi-instrumentalist/bassist (Petros Klampanis); and a shifting cast of as many as fifteen additional characters all led by the sweet-voiced Giannikou. Together, these close musical friends turn Giannikou's songs into engaging romps that have won them a spot with Carnegie Hall's Musical Explorers Series, as well as regular gigs at discerning NYC venues like Joe's Pub and Celebrate Brooklyn.
Contact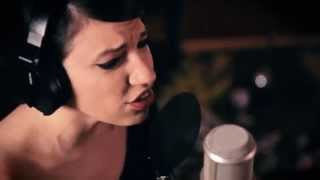 El Pescador (Yerakina)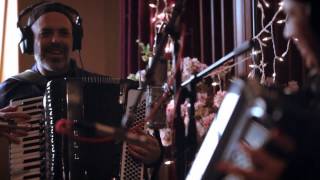 Sabiá (Yerakina)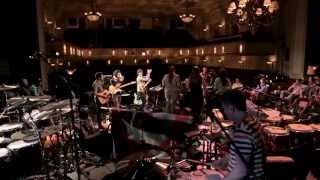 Snarky Puppy feat. Magda Giannikou - Amour T'es La (Family Dinner - Volume 1)
Snarky Puppy feat. Magda Giannikou - Ase Me Na Bo (Family Dinner - Volume 1)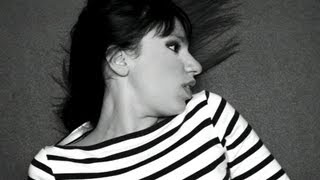 Amour, t'es là? (Official Video)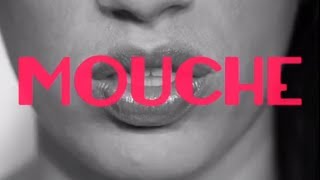 Mouche (Official Video)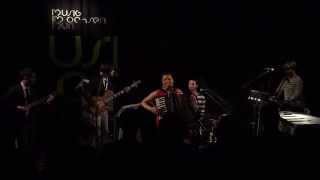 "Agua de beber" @ Musig-im-ochsen, Muri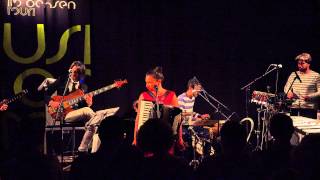 "Vem Morena" @ Musig im ochsen, Muri
©2015 GroundUP Music, LLC., All Rights Reserved