Bokanté Releases Video for Zyé Ouvè, Zyé Fèmé
Forq Releases New Video, Prepares For European Tour
Check out Forq's previously unreleased video of Stannic from the Thrēq recording session.  They'll be playing this live in Europe next week with Henry Hey on Keys, Chris McQueen on Guitar, Jason "JT" Thomas on Drums, and Kevin Scott on Bass.  
Watch "Stannic" here!
Tickets here!

June 24 Ronnie Scott's Jazz Club - London, UK
June 25 The Queens Head - Bath, UK
June 26 Studio2 Parr Street PARRJAZZ - Liverpool, UK
June 27 Band on the Wall w/ Shyfinger- Manchester, UK
June 28 Jazz à Vienne - Vienne, FR
June 29 Jazzclub Unterfahrt - Munich, DE
June 30 LantarenVenster - Rotterdam, NL
July 1 Jazz in the Park - Cluj, Romania
July 3 Empoli Jazz Ejf - Empoli, IT
July 4 Udin&Jazz - Udine, IT
Roosevelt Collier Sets Out On His First European Tour!
Roosevelt Collier is heading to Europe with his band for the first time! Catch this powerhouse of a musician all over Europe!
Tickets: https://www.rooseveltthedr.com/
6/24/18 - BAaD - Glasgow, Scotland
6/28/18 - The Blues Kitchen - Camden - London, England
6/29/18 - JazzAscona - Ascona, Switzerland
6/30/18 - JazzAscona - Ascona, Switzerland
7/1/18 - Montreux Jazz Festival - Montreux-Territet, Switzerland
7/4/18 - Club NUBIA - Boulogne-Billancourt, France
7/5/18 - Pordenone Blues Festival- Pordenone, Italy
7/7/18 - Deltablues Festival - Rovigo, Italy
Alina Engibaryan Releases Video For "We Are"
Alina Engibaryan recently released a live version of "We Are," from Atlantic Studios featuring Kendrick Scott, Chris Potter and Michael League!

Watch here! 

Roosevelt Collier Band Announces UK Dates!
In 2016, musicians from around the world competed in a contest to create an original piece using samples from Tarova, off of Culcha Vulcha, with top prizes of $500 and more. Check out the best of the best below.
Grand Prize
BNJMN x DREAMERS
by BNJMN
From
Brooklyn, USA |
Visit Profile
1st Runner-Up
Tarova (Quick Remix)
by 0db
From
Marseille, France |
Visit Profile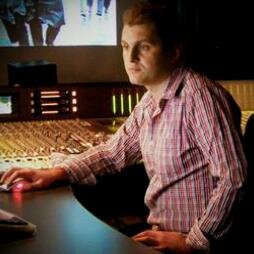 2nd Runner-Up
Tarova (Karol Obara Version)
by 24dBFS
From
Stuttgart, Germany |
Visit Profile
Sign up for our email list!
INVALID EMAIL ENTERED
Thank you!
©2015 GroundUP Music, LLC., All Rights Reserved