Bill Laurance Summer Tour 2017
After a residency at the Cotton Club in Japan, Bill is headed to Europe for a string of July shows!
Get tickets here!
"Strange Circles" is out today!
Today is the day! Bokanté's debut album, "Strange Circles," is out (with a 2-month tour starting next week). 
Buy Now!

Digital: http://radi.al/BokanteApple
Physical: https://store.groundupmusic.net/products/strange-circles
Banda Magda Trailer Launch!
We are happy to announce that Banda Magda's newest record, "Tigre", will be released in September 2017 on Verve Music Group/GroundUP Music!
Watch the trailer here!
FORQ - Batch (CD/DVD) Available Everywhere!
FORQ's record, Batch [CD/DVD], is available everywhere today!
Physical: https://store.groundupmusic.net/products/batch-cd
iTunes: http://radi.al/FORQitunes
Forq is made up of Chris McQueen on Guitar (Snarky Puppy, Foe Destroyer, etc.), Rudder founder Henry Hey on keyboards (Jeff "Tain" Watts, Joe Locke, Chris Botti, Bill Bruford, Seamus Blake, David Bowie, Empire of the Sun), Snarky Puppy founder and Grammy Award-winner Michael League on bass (Kirk Franklin, Wayne Krantz/Ari Hoenig Quartet, Lalah Hathaway), and Jason "JT" Thomas on drums (Roy Hargrove's RH Factor, Marcus Miller, D'Angelo). Forq is an all-star ensemble of sorts - but with the spirit and cohesiveness of a garage band.
Though based in New York City, the group retains a subtle Texas accent, where Michael League and Jason "JT" Thomas established a fast friendship and musical rapport through almost two years of weekly gigs in legendary keyboardist Bernard Wright's trio. Upon moving to the east coast, League teamed up with Henry Hey and Adam Rogers (who are East Village neighbors, by coincidence) to form a group rooted deep in that distinctly southern groove, but with with both the fire and inventiveness that NYC is known for. Hey and Rogers contribute all but one of the tracks on Forq's debut album, a mixture of fierce, playful, and soulful material. It's the Texas-meets-Manhattan cocktail that has a created a sound rich in both musical intelligence and undeniable pocket.​
Bokanté Is Coming!
Bokanté's Summer tour dates have been announced along with their second video, "Nou Tout Sé Yonn".
Tickets + info here!
This is no side project, it is a new group formed by Snarky Puppy leader, Michael League and has already been described as "nothing short of a world music supergroup" (Pulse).
The word bokanté means "exchange" in Creole, the language of vocalist Malika Tirolien's youth growing up on the Caribbean island of Guadeloupe. Now living in Montreal, she stands among 8 musicians from 4 continents, each one accomplished in their own right and well versed in music far beyond that of their point of origin. Three-time Grammy award-winning guitarists Michael League, Chris McQueen, and Bob Lanzetti (all from Snarky Puppy), percussion legend Jamey Haddad (Paul Simon, Sting), pedal and lap steel virtuoso Roosevelt Collier (Lee Boys, Karl Denson), and unplaceable percussionists André Ferrari (Väsen) and Keita Ogawa (Banda Magda, Yo-Yo Ma) come together to create a diverse ensemble rich in groove, melody, and soul.
Join the Exchange.
In 2016, musicians from around the world competed in a contest to create an original piece using samples from Tarova, off of Culcha Vulcha, with top prizes of $500 and more. Check out the best of the best below.
Grand Prize
BNJMN x DREAMERS
by BNJMN
From
Brooklyn, USA |
Visit Profile
1st Runner-Up
Tarova (Quick Remix)
by 0db
From
Marseille, France |
Visit Profile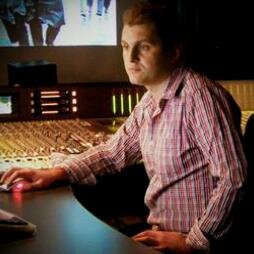 2nd Runner-Up
Tarova (Karol Obara Version)
by 24dBFS
From
Stuttgart, Germany |
Visit Profile
Sign up for our email list!
INVALID EMAIL ENTERED
Thank you!
©2015 GroundUP Music, LLC., All Rights Reserved