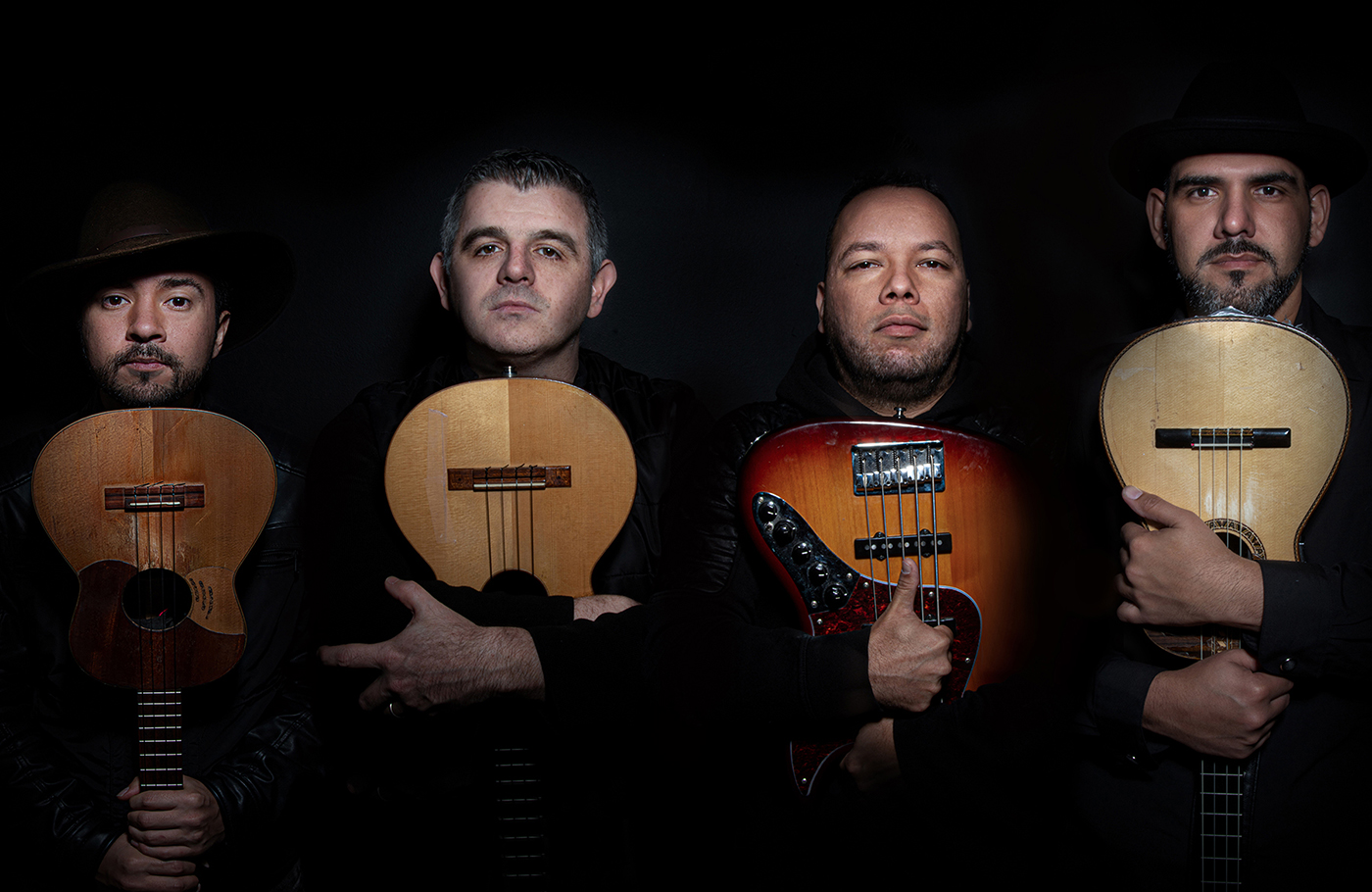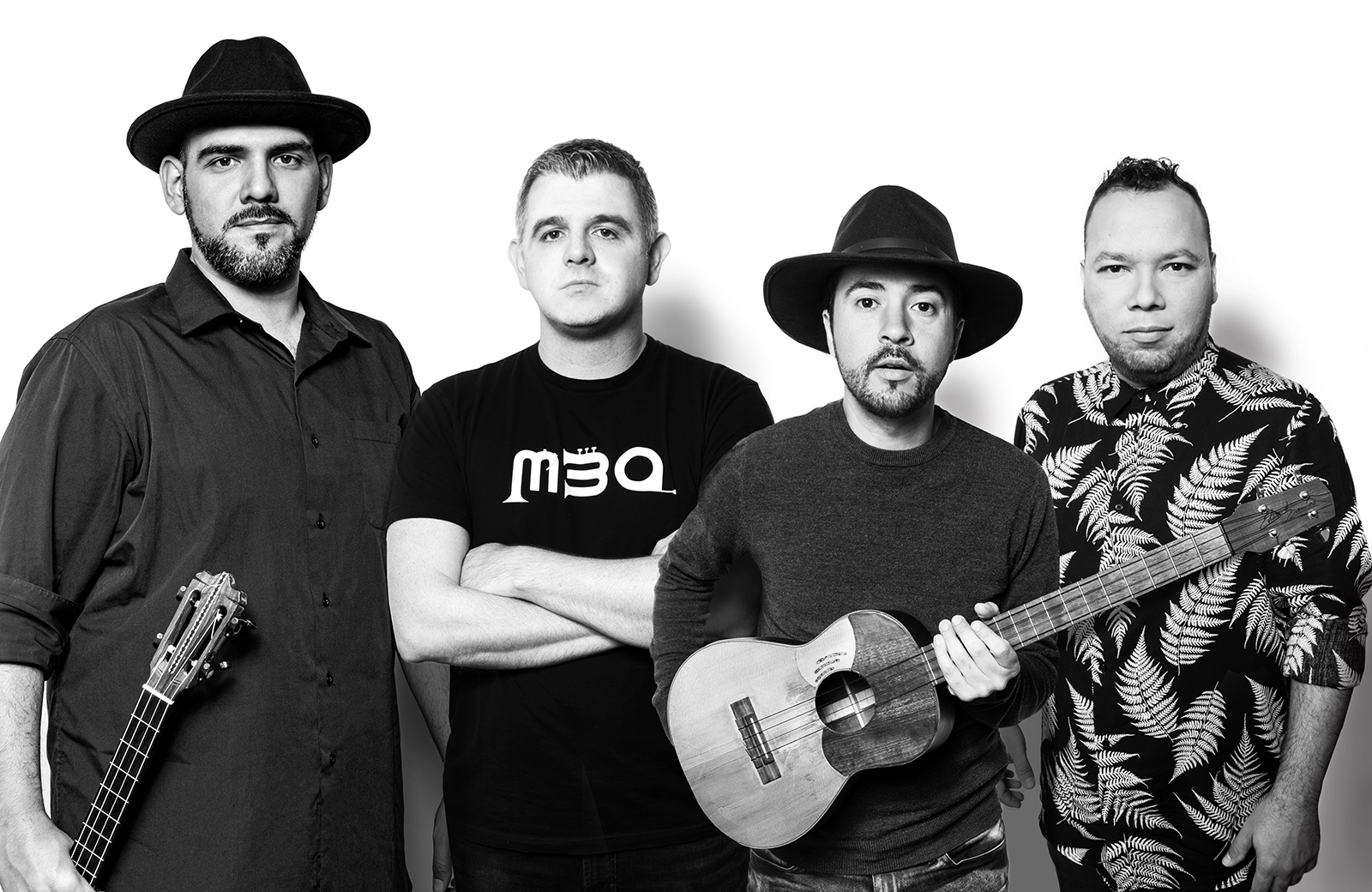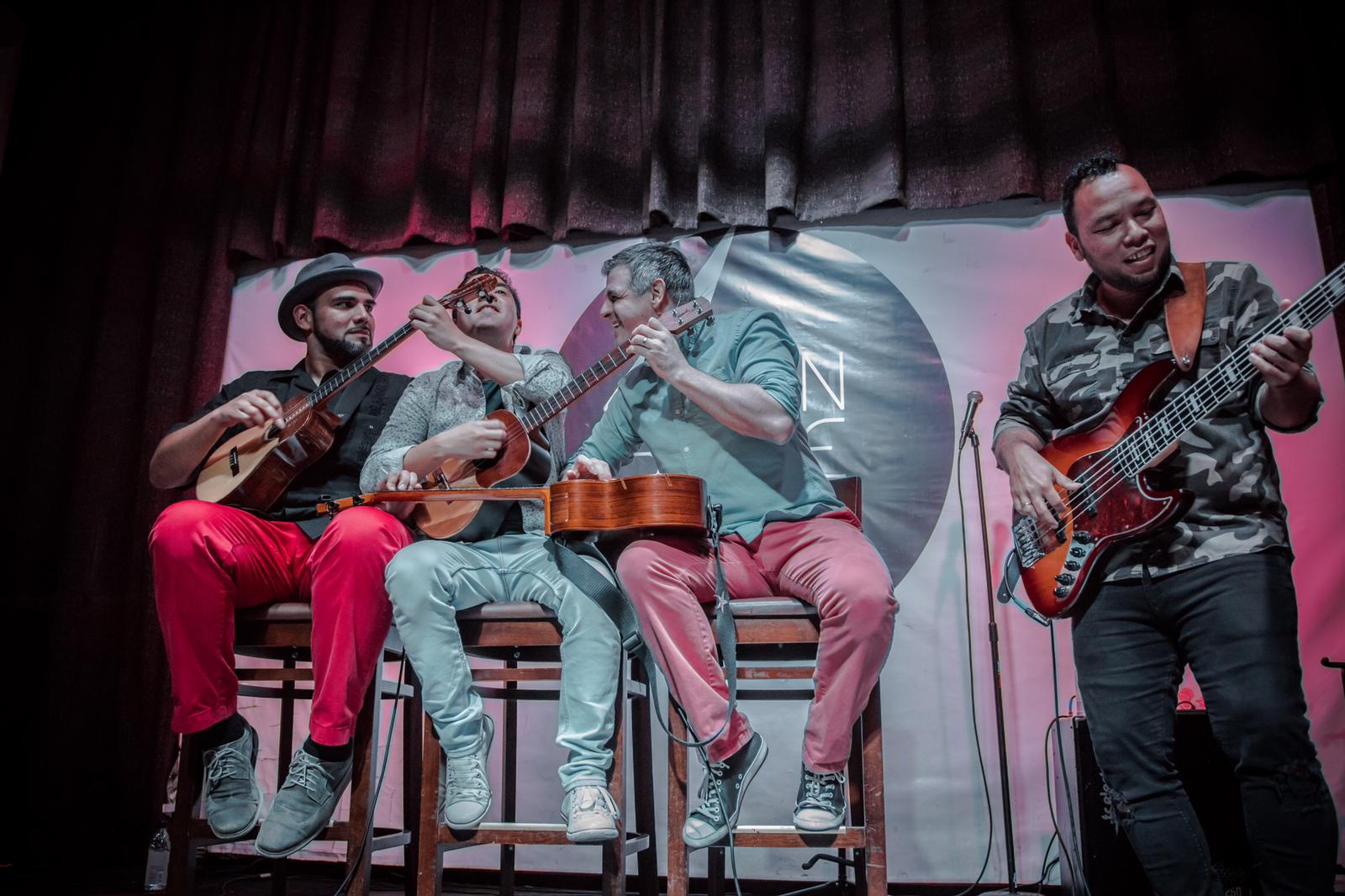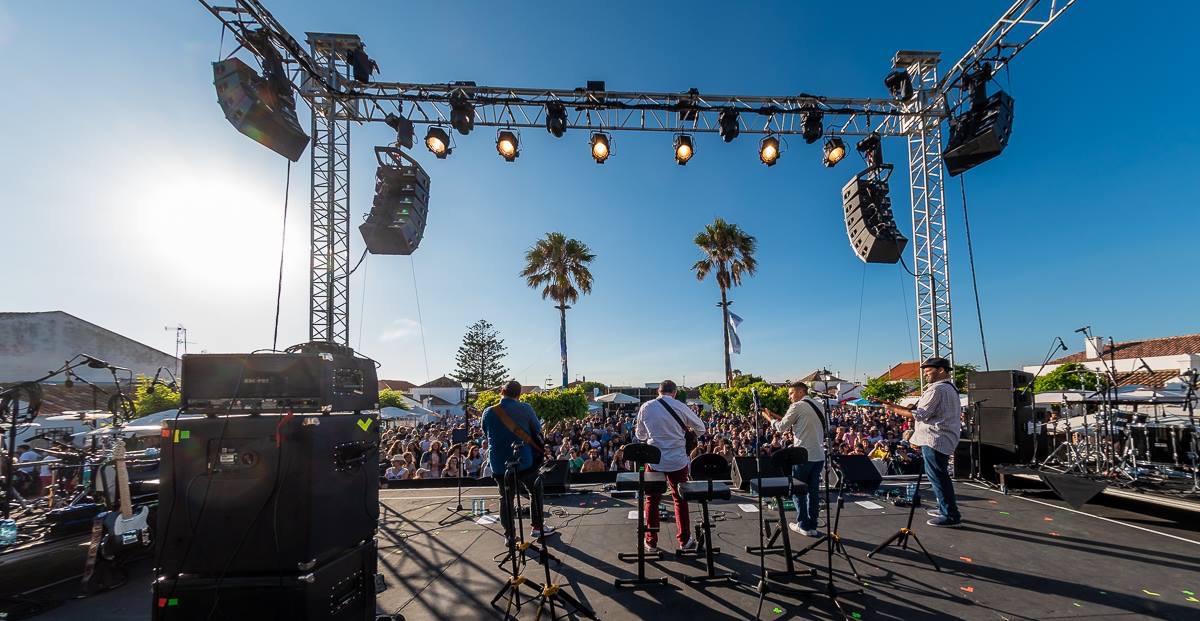 C4 Trio
Bio
Founded by Jorge Glem, Edward Ramírez and Héctor Molina in 2005, C4 Trío has as main protagonist the Cuatro Venezolano. As one of the most important and innovative venezuelan musical proposals characterized by an unusual format, C4 Trío mixes elements of traditional music, jazz, pop, world music and latin music. In 2009, Rodner Padilla (electric bass) joins the ensemble.
C4 Trío has toured in America and Europe and recorded 6 albums with great sale success. In 2013, "Gualberto + C4" obtained a nomination to the Latin Grammy as Best Folk Album. One year later, the album "De Repente", made in collaboration with the singer Rafael "Pollo" Brito, obtains the Latin Grammy as "Best Recording Engineering for an Album".
In 2015, they produced "Los10DeC4", a dvd commemorating their 10 years, directed by Hernán Jabes, with the participation of some of the most outstanding venezuelan artists.
In 2018 his album "Pa Fuera" made in collaboration with the Ska band "Desorden Público" was nominated in the 60th Grammy Award as "Best latin, rock and alternative album" and in 2019 the album "Tiempo al tiempo" made in collaboration with the singer Luis Enrique obtains the Latin Grammy as "Best Folk Album" and a nomination to the 62nd Grammy Awards as "Best Tropical Latin Album".
C4 Trío since its foundation has an intense concert agenda in the most important stages of America and Europe, showing the versatility and universality of the Venezuelan Cuatro.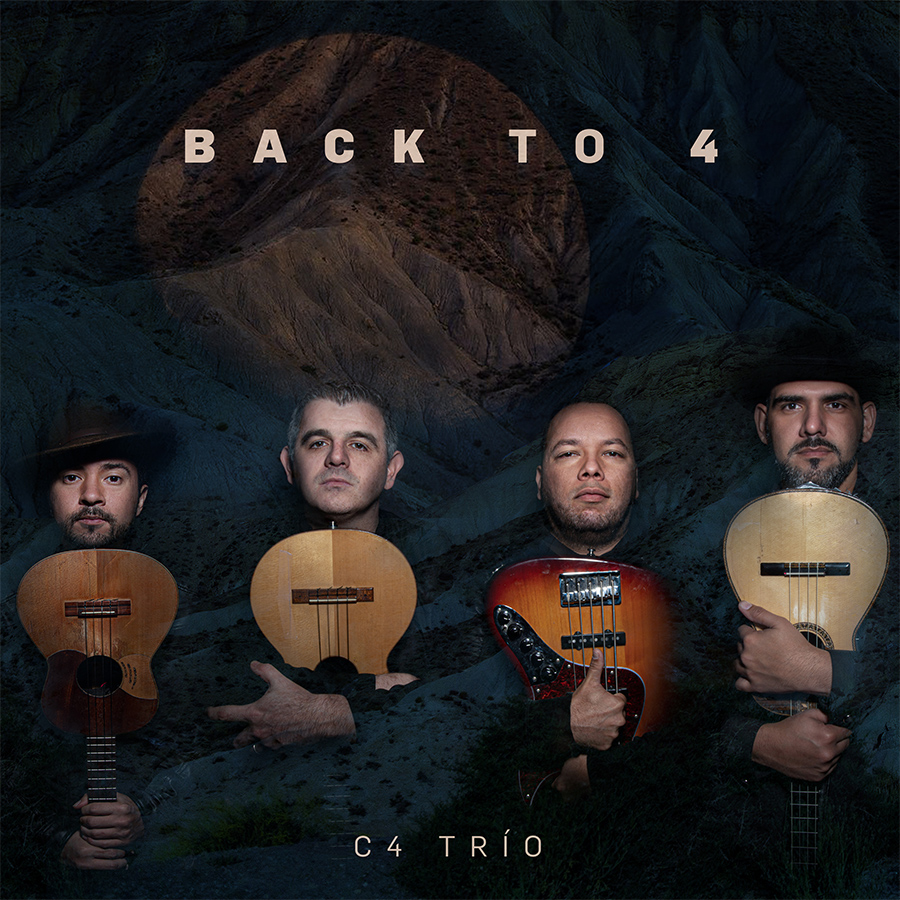 .
May 20, 2022
Back to 4
(2022)
Back to 4 is the quintessence of C4 Trío. It is the ensemble in its most genuine version, as it has never been shown before. It is the volatil cuatros of Jorge Glem, Edward Ramírez and Héctor Molina, it is the gluing bass of Rodner Padilla, it is the explosion of musicality that is generated every time this quartet with the name of a trio gets together on stage.
Back to 4 is a journey to elemental number 4: 4 limbs, 4 creators. It is the cuatro, that kind of little 4-string guitar present in the vast majority of traditional Venezuelan rhythms, taken to the maximum of its expressive possibilities.
Loaded with new instrumental music, the seventh album of their catalog also represents the continuity of a sonic exploration that began in 2005 in Caracas, Venezuela, and that generated one of the most exciting artistic proposals of that South American country that looks towards the Caribbean and the Atlantic, directly absorbing copious and heterogeneous influences.
The Latin Grammy-winning and Grammy-nominated group has always sailed universal waters on their ship built with Venezuelan wood. He has never stopped experimenting with the encounter of joropo, Venezuelan merengue and other genres grown at home, with jazz and world music. Works like this are consequences of that curiosity.
Warning: There is no antidote to counteract the effect of this product. The C4 Trío in high concentrations is extremely beneficial for health. - Gerardo Guarache Ocque
1 No Nation Song
2 Luissana
3 JGCUT
4 Incertidumbre
5 Coroticos
6 Back To 4
7 Vals Risueño
8 Calipsoul
9 Peluches