Lee Pardini Releases New Single "LV, NV"
Lee Pardini just released the fourth single from his upcoming album. 
"'LV, NV' was written in response to the mass shooting in Las Vegas, Nevada on October 1, 2017 - a tragedy of unimaginable proportions. We live in an American society where this is all too common. I wanted to try and capture some of the total sadness, anger, and confusion of this tragedy." – Lee Pardini
Watch the full music video here.
Malika Tirolien Releases New Single "CHANGE YOUR LIFE"
Malika Tirolien's new single "CHANGE YOUR LIFE" is out now! This is the third single off of her upcoming album HIGHER, which will be released on GroundUP Music on February 26, 2021.
"'CHANGE YOUR LIFE' is a song about the higher self trying to take over and showing that true compassion and empathy is embedded inside the heart; it's a question of letting it take the lead." (Malika Tirolien)

Watch the music video here.
Lee Pardini Releases New Single "ETA"
GroundUP Music is proud to announce the next single from artist, Lee Pardini. Lee is the keyboardist in Dawes and releasing his first solo record on GroundUP Music on February 12, 2021. Enjoy his new single "ETA," out now.

"This is a tribute to ETA, a bar/restaurant/live music venue in Highland Park, LA CA. ETA, the venue, represents a space for creative freedom and collaboration with some of the deepest improvisers in the scene. ETA, the song, is a vehicle for different players to have their voices heard. A simple ostinato in the bass provides the framework for the musicians to pass around solos and meditate on a groove." (Lee Pardini)

Watch the full live trio video here.
Snarky Puppy Donates 50% of LiveSnarky Profits to Crew
In honor of Snarky Puppy's Grammy-nominated "Live at the Royal Albert Hall" we wanted to give back to the team behind the scenes who made the magic of that night possible. From now until March 14th, 50% of all proceeds from LiveSnarky.com will go directly to the Snarky Puppy Crew.
During this time, we will release special playlists of live Snarky Puppy performances curated by the crew, band members, and other members of the Snarky Puppy family. The playlists that are currently available for purchase are from: 
Snarky Puppy Crew

Mike "Maz" Maher

GroundUP Music Staff

Jason "JT" Thomas

Marcelo Woloski

Chris Bullock
Additionally, all purchases made during this time will receive an MP3 download of GroundUP Music's 2021 Grammy-nominated artists, including:
"Live at the Royal Albert Hall" - Snarky Puppy (Best Contemporary Instrumental Album)
"WONDERBLOOM" - Becca Stevens (featuring "Slow Burn" nominated for Best Arrangement, Instrumental and Vocals)

In 2016, musicians from around the world competed in a contest to create an original piece using samples from Tarova, off of Culcha Vulcha, with top prizes of $500 and more. Check out the best of the best below.
Grand Prize
BNJMN x DREAMERS
by BNJMN
From
Brooklyn, USA |
Visit Profile
1st Runner-Up
Tarova (Quick Remix)
by 0db
From
Marseille, France |
Visit Profile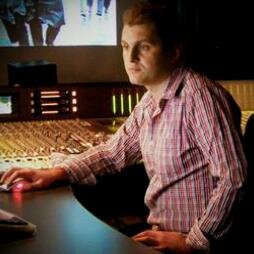 2nd Runner-Up
Tarova (Karol Obara Version)
by 24dBFS
From
Stuttgart, Germany |
Visit Profile
©2015-2019 GroundUP Music, LLC., All Rights Reserved