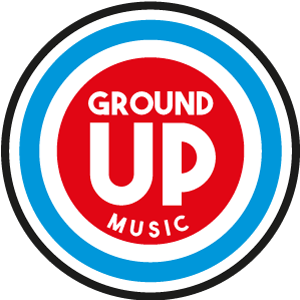 Ground
UP

Music was created to serve as an artistic oasis in the ever-changing world of independent music.

Our primary goals have always been:
To empower our family of artists with the tools and services they need to succeed at every level in this business
To create and build a home for passionate music fans around the world that celebrates diversity in genre, style and geography.
The label was founded in 2012 by our leader Michael League who started GroundUP as a new home for his band Snarky Puppy. Michael quickly built "additions" on to his new home and invited a circle of musicians and friends to move in as well. The goal is now to continue to build from the "Ground Up" and foster our guiding beliefs and ideas and to harness the power of music to help influence listener's emotions, behaviors and occasionally morals.
We make music (sweet music), produce films, create merchandise, build media and a whole bunch of other things that just don't seem worth getting into here. But if you are still reading this - please know, we are incredibly grateful for your support, and the fact that you are here, with us. We encourage you to dig deep, browse, discover, spend time with our stable of musicians, if there's something that doesn't match your mood, click through - we pride ourselves on sonic diversity sharing one common trait: good music.
Sign up for our mailing list below so we can stay in touch.
Hope to see you soon.
Sign up for our email list
INVALID EMAIL ENTERED
Thank you!
©2015-2019 GroundUP Music, LLC., All Rights Reserved