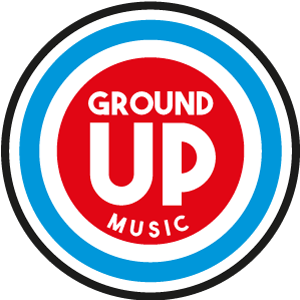 In 2012, Michael League—now a five-time GRAMMY® Award-winning multi-instrumentalist, producer, and bandleader—wanted to create a supportive environment where his internationally-acclaimed ensemble, Snarky Puppy, and its members could release their music. As the group's hands-on musical director, League had spent the better part of a decade navigating the industry and found himself disenchanted with the label ecosystem. He knew that artists deserved better.
And so, for the release of Snarky Puppy's sixth album, groundUP, League established GroundUP Music, taking a stylistic and philosophical cue from his group's latest title. Soon, the label sprouted—not only releasing albums from Snarky Puppy, but also launching successful solo careers for many of the group's members, including Justin Stanton, Mark Lettieri, Bill Laurence, and Cory Henry. GroundUP's success was further bolstered by a 2014 GRAMMY® win by Snarky Puppy, which earned the blossoming label wider recognition within the industry.
Before long, GroundUP Music had grown into a full-service label with a celebrated roster of artists that spanned continents and genres, as well as a global audience that was growing exponentially, year-over-year. While a team of dedicated individuals was now running the day-to-day operations of the label, GroundUP still maintained League's grassroots approach. That ethos attracted some of music's most innovative names, including jazz guitarist Charlie Hunter, Rock and Roll Hall of Fame inductee David Crosby, singer-songwriter Lucy Woodward, and, more recently, Lee Pardini of Dawes.
League's vision of a musical family also never waned. A unique comradery can be seen across many of GroundUP's releases, with artists regularly collaborating on each other's projects. The band on David Crosby's Lighthouse LP, for example, was made up entirely of the label's artists, including League (who also served as producer), Bill Laurence, and Cory Henry, with vocalists Michelle Willis and Becca Stevens. Months later, Stevens—a genre-bending singer, songwriter, and multi-instrumentalist—signed to GroundUP, releasing her acclaimed album, Regina, in 2017, followed by the GRAMMY®-nominated Wonderbloom in 2020. Crosby, meanwhile, continues to work regularly with all of the Lighthouse musicians.
That sense of kinship also extends to the label's passionate community of fans—thousands of whom reunite every year at the GroundUP Music Festival. Since 2017, the Miami-based event offers three days of thoughtfully curated music, featuring a spectrum of GroundUP acts, nightly performances by Snarky Puppy, and a vibrant line-up of rising stars from around the world.
Today, GroundUP Music stands as a highly-respected independent force, drawing nearly 40 million annual streams from 160 countries. With roughly a dozen new titles scheduled each year—spanning jazz, world, R&B, rock, and beyond—the label's commitment to stylistic and cultural diversity is proudly reflected in its growing catalog. GroundUP's team, meanwhile, continually rethinks the role of a label within an ever-changing music industry, while creating a home where inclusivity, empowerment, and creativity reign supreme, and the artist is valued above all.
Sign up for our email list
INVALID EMAIL ENTERED
Thank you!