GroundupMusic Festival 2020 - Lineup announced!
Bonus Track, "Chrysalis," Available Now
"Chrysalis," the second bonus track from "Immigrance" is out today!

Listen here: https://orcd.co/chrysalis
---
Bob Reynolds - "Chrysalis" was born out of frustration. In the weeks leading up to recording Immigrance, I was trying to write a song to contribute. It wasn't going well. The day before leaving I still had nothing I liked.
In the same weeks all this "writing" was going on, my kids were tending to a butterfly garden in our backyard. If you've never seen one (I hadn't), it's incredible. You watch caterpillars become butterflies in the span of a couple of weeks.
But the most magical part of the transformation is invisible to the outside world. It occurs inside a hard skin called a chrysalis.
It seemed an appropriate metaphor for the experience of composing music. Lots of internal work the world never sees and at the end, if you're lucky, a song emerges. The contrasting sections and modulations in "Chrysalis" reminded me of that metamorphosis. My own as well as the butterflies.
P.S. We released our butterflies the same day I wrote the song.
Sirintip Release "Shut It Up (JackLNDN Remix)
In 2016, musicians from around the world competed in a contest to create an original piece using samples from Tarova, off of Culcha Vulcha, with top prizes of $500 and more. Check out the best of the best below.
Grand Prize
BNJMN x DREAMERS
by BNJMN
From
Brooklyn, USA |
Visit Profile
1st Runner-Up
Tarova (Quick Remix)
by 0db
From
Marseille, France |
Visit Profile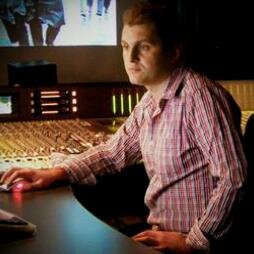 2nd Runner-Up
Tarova (Karol Obara Version)
by 24dBFS
From
Stuttgart, Germany |
Visit Profile
©2015-2019 GroundUP Music, LLC., All Rights Reserved