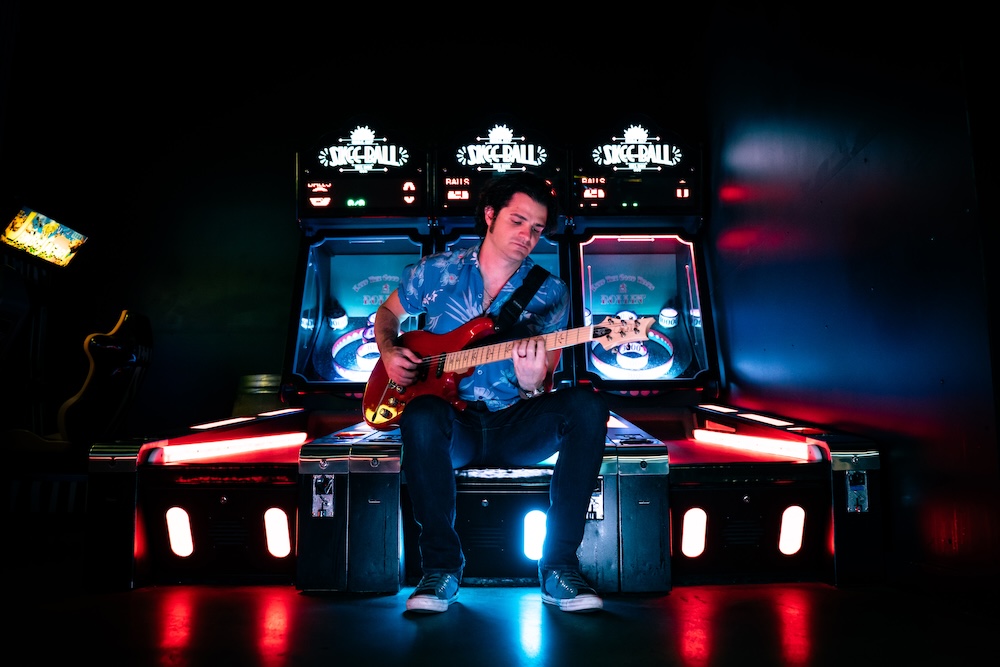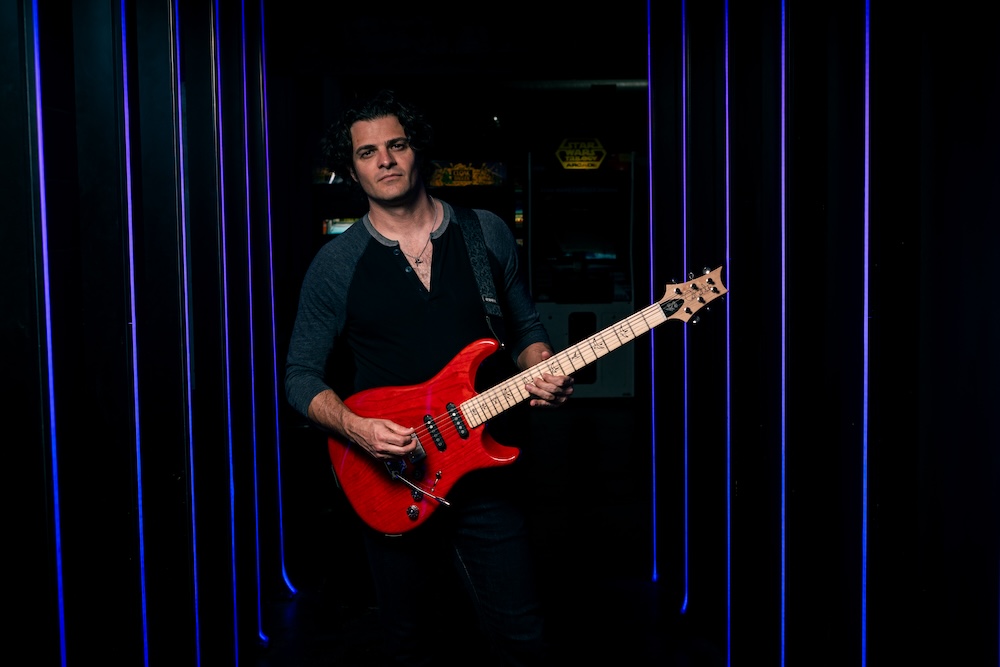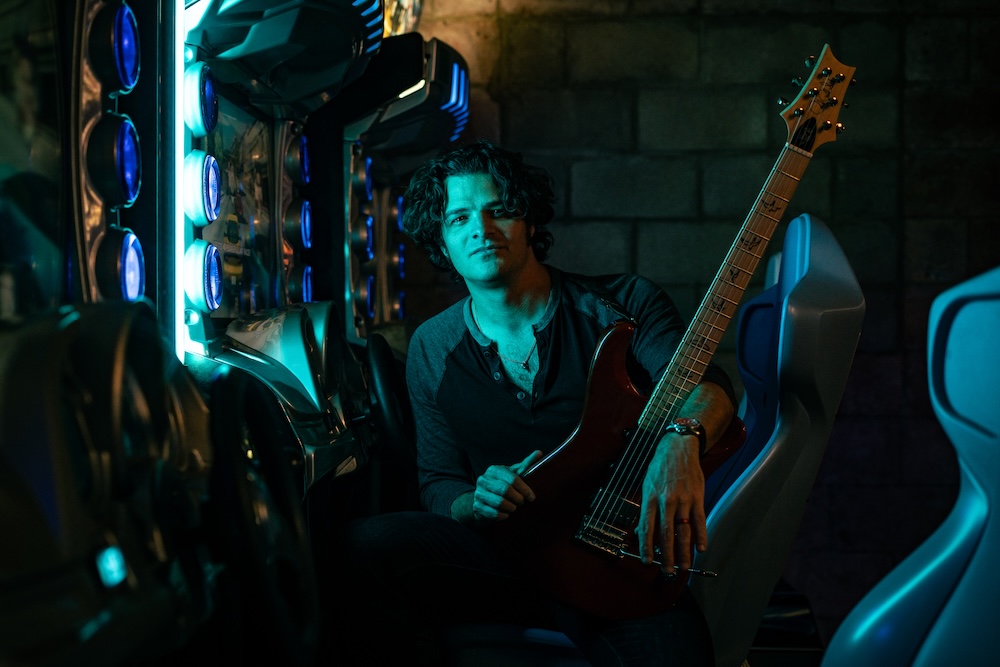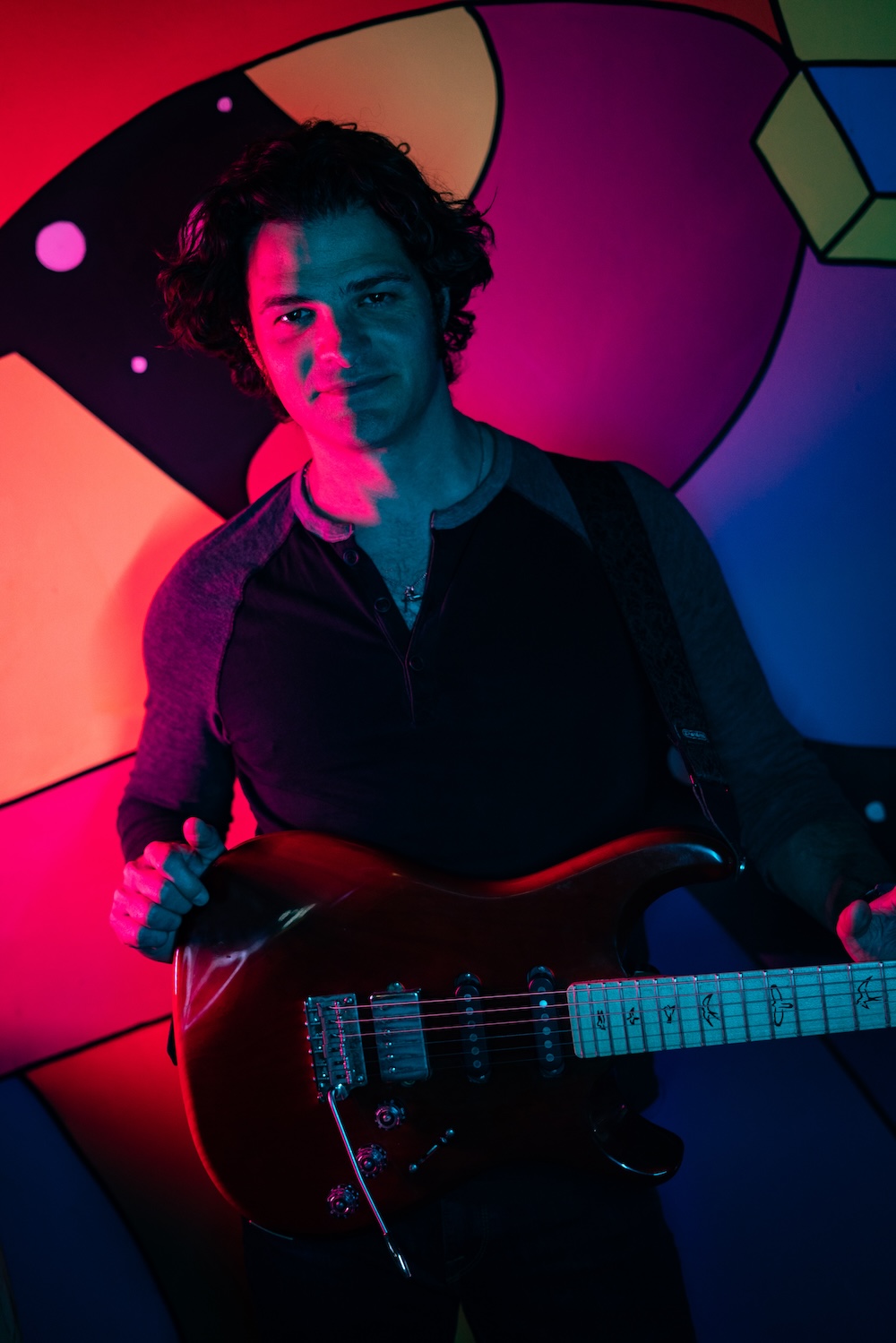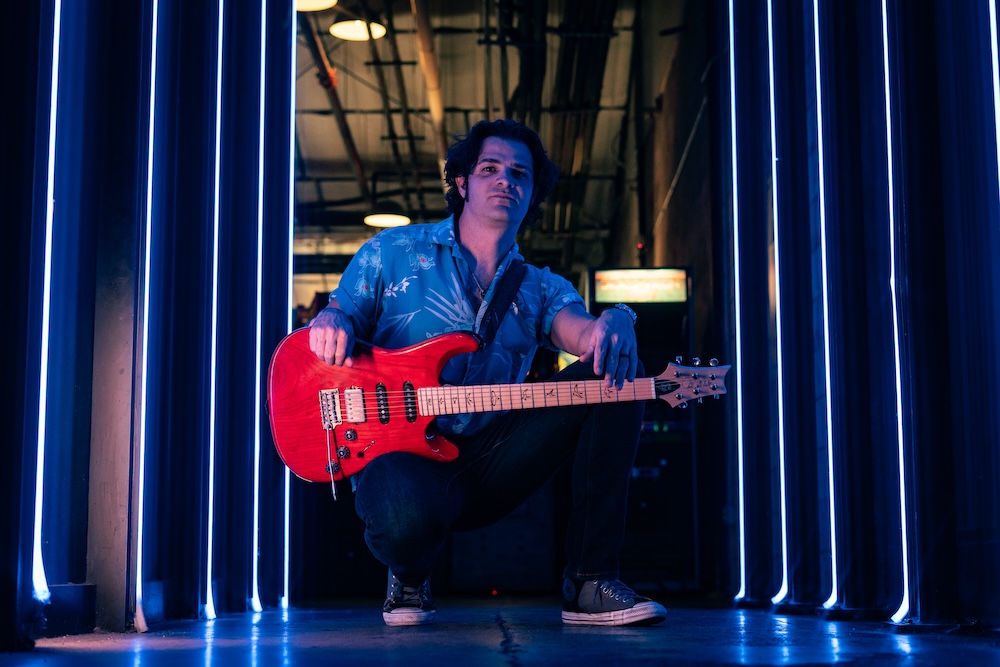 Mark Lettieri
Bio
Mark Lettieri is a guitarist, composer, and producer based in Fort Worth, TX. Proficient in a multitude of styles, he records and performs in virtually every genre of popular music with both independent and major-label artists. He also composes and produces original instrumental music under his own name.
Born in the San Francisco Bay Area, Lettieri came to Texas via Texas Christian University (TCU), studying advertising and public relations, and competing in track and field. A passionate guitarist since middle school, he began his music career in the Dallas/Fort Worth Metroplex area upon graduating from TCU.
Playing in the vibrant Metroplex gospel and R&B scene led Lettieri to join jazz/world group Snarky Puppy in 2008, where he contributes as guitarist, as well as arranger and composer. The group has earned three GRAMMY Awards: Best R&B Performance for "Something" feat. Lalah Hathaway in 2014, and twice for Best Contemporary Instrumental Album (Sylva in 2016, and Culcha Vulcha in 2017). Snarky Puppy tours constantly, having performed on every continent except Antarctica.
Outside of Snarky Puppy, Lettieri has released four albums as a leader: Knows (2011), Futurefun (2013), Spark and Echo (2016) and most recently, Deep: The Baritone Sessions in (2019). Spark and Echo reached #11 on Billboard's Jazz Albums Chart, and #2 on iTunes' Jazz Chart, with Deep debuting at #21 on the Billboard Jazz Albums Chart. His fifth album, Things of That Nature, is slated for a fall 2019 release, under the GroundUP Music label. Due in large part to Lettieri's vibrant social media presence, these records have created a sizable buzz among fans of instrumental music worldwide. He performs this music live with the Mark Lettieri Trio, featuring Wes Stephenson (Funky Knuckles) on bass and Jason "JT" Thomas (Snarky Puppy, Forq) on drums.
In 2018, Lettieri joined up with Vulpeck spin-off group The Fearless Flyers, featuring Cory Wong and Joe Dart of Vulfpeck on guitar and bass respectively, and drummer Nate Smith (Chris Potter, Pat Metheny) The quartet has released two EPs, The Fearless Flyers in 2018, and The Fearless Flyers II in 2019.
As an in-demand session guitarist and touring sideman, Lettieri has logged miles with neo-soul icon Erykah Badu, gospel singer Anthony Evans, and American Idol: Season 11 winner Phillip Phillips. He's also performed with a myriad of other artists, including Nelly, Anthony Evans, Chrisette Michele, Myron Butler, N'dambi, Bilal, and even comedians Dave Chappelle and Harry Shearer.
Recent recording work includes David Crosby, 50 Cent, Snoop Dogg, Eminem, Adam Levine, Kirk Franklin, Fred Hammond, Bob Reynolds, Tori Kelly, Ledisi, Tamela Mann, Eric Roberson, Lecrae, Lupe Fiasco, Keyshia Cole, Xzibit, as well as numerous radio and television jingles. Lettieri is also a member of SKP, a production collective led by GRAMMY Award-winning producer Symbolyc One (Kanye West, Beyonce).
He can also be seen on television, in the house band for the Marcus & Joni Show, a Christian morning talk/variety show broadcast in over 200 countries Daystar Television Network.
Lastly, Lettieri serves as a clinician and gear demonstrator, often on behalf of companies he endorses; namely J. Rockett Audio Designs, Supro, Grosh, Collings, Paul Reed Smith, Jim Dunlop, and TC Electronic.
He resides with his wife, daughter, and two cats.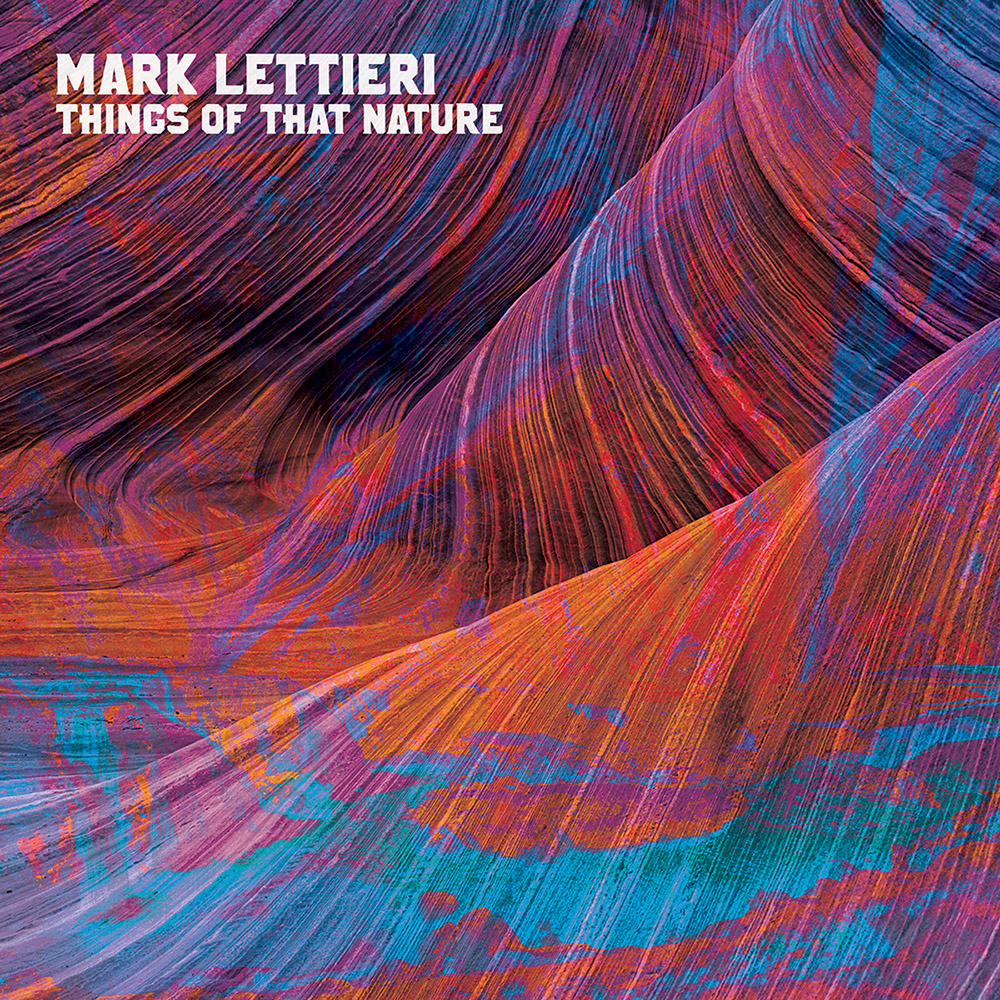 .
October 18, 2019
Things of That Nature
(2019)
Since diving headlong into the wonderland of Snarky Puppy, the powerhouse band with whom he has won multiple Grammys, along the way working with the likes of David Crosby, Erykah Badu, Kirk Franklin, and 50 Cent, Fort Worth-based guitarist Mark Lettieri has plumbed his deepest waters in a string of solo albums. Starting with Knows (2011) and Futurefun (2013), then moving on to the Billboard-charting Spark and Echo (2016) and, most recently, the appropriately titled Deep: The Baritone Sessions (2019), Lettieri returns with Things Of That Nature, his most personal effort to date. As a sonic experience, it's both three-dimensional and metaphysical, and in that sense represents a giant leap of intuition. Joining him over the edge are Jason "JT" Thomas on drums and percussion, Wes Stephenson on electric bass, Justin Stanton on Moog and Fender Rhodes, Shaun Martin and Bobby Sparks on an even wider array of keyboards, and Bob Reynolds on tenor saxophone. As with each of Lettieri's records, this one is a time capsule of life experiences shared with musicians he trusts to convey those experiences in photorealistic detail.
Listening to the emblematic Naptime, one gains keen insight into the mind of an artist who blurs lines in more ways than one. Not only because the song was hammered out between waking hours while his newborn daughter slept, but also because Lettieri is an idiomatic chameleon, jumping nimbly from one mood to another while the rest of the world slumbers. Like much of the set presented on this, his fifth album as leader, it grew out of seeds planted in Lettieri's home studio, watered to fruition under sometimes-urgent circumstances.
Whether in the R&B-inflected Point Iz, a slow jam with plenty of fruit left over for more, or the fingerstyle acousticana of Ojai, the results will feel just as familiar to new listeners as surprising to longtime fans. Where the latter, based off a David Crosby tuning, ends the album left of center, Blockheads finds Lettieri in a heavier mode, waving a banner of epic harmony. Striking up a mid-tempo rock groove, he nurtures ideas already planted in Futurefun, and sees this anthem as a sequel of sorts to that 2013 EP's "Catboy." Its soaring guitar work points to another corner piece of Lettieri's sonic puzzle: namely, his ability to adapt to every moment in texture and dynamic range. Here, as also in the 7-string guitar funk circus that is Bubinga and the retro vibes of Huh (an upbeat yet twisted tune loosely inspired by the song "Radar Love" by Dutch 80's glamsters Golden Earring), listeners will encounter astonishing technical variety.
Lettieri's solo work gives him space to exercise total creative control. Such freedom of expression abounds in Seuss Pants, a gorgeous ride through fantastical vistas, and Chicory, a laid-back groove in the vein of John Scofield with tropical touches and a hard-edged saxophone solo. By the sum of these flawlessly moving parts, it's plain to see that Lettieri is as comfortable in his skin as he's ever been. The more he rides this train, the more he feels content in watching landscapes flash by, capturing impressions thereof in musical memories. Over time his idiosyncrasies have matured into a recognizable style, and through that process allow a deeper humanity to shine through a crisper compositional profile. They all sound like Mark Lettieri, but nothing is the same.
Things Of That Nature is set for an October 18th release on GroundUP Music.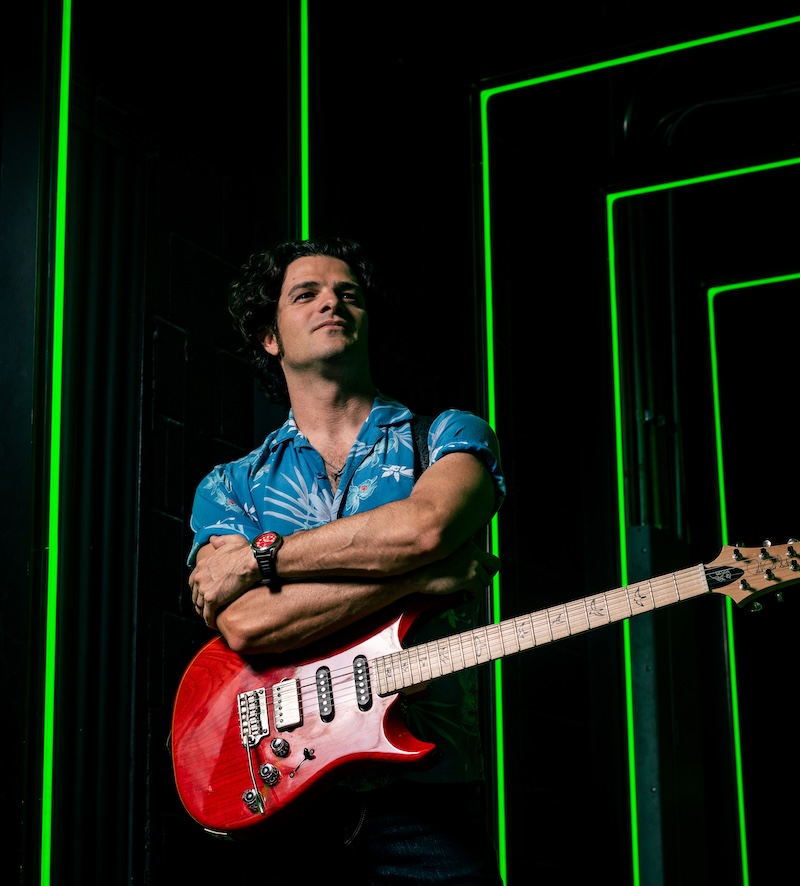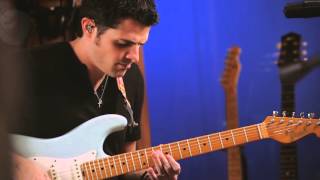 "Goonsquad" (Spark and Echo Studio Session)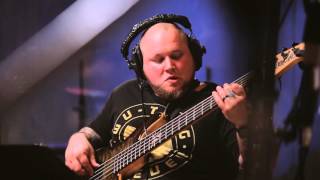 "Montreal" (Spark and Echo Studio Session)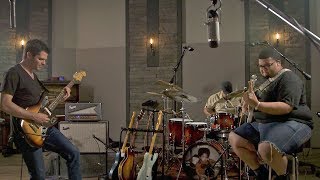 Mark Lettieri Trio – "Slugbug" (Live)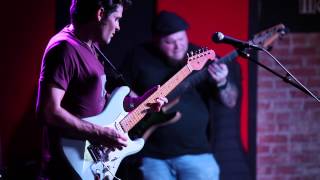 Mark Lettieri Trio – "Cause We've Ended As Lovers" (Live)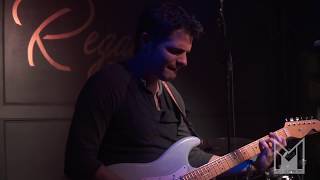 Mark Lettieri Trio – "Seuss Pants" (Live)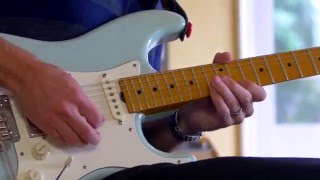 "Extraspecial" (Peace House Sessions)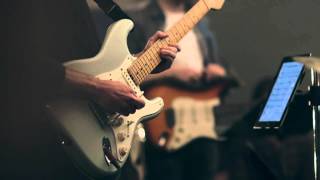 Bob Reynolds Guitar Band – "Can't Wait For Perfect" (Live)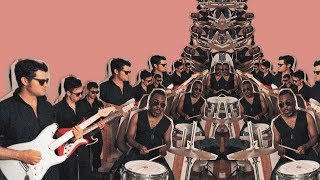 Fearless Flyers – "Ace of Aces" (Studio Session)
©2015-2019 GroundUP Music, LLC., All Rights Reserved